OHMC2022 Project announcement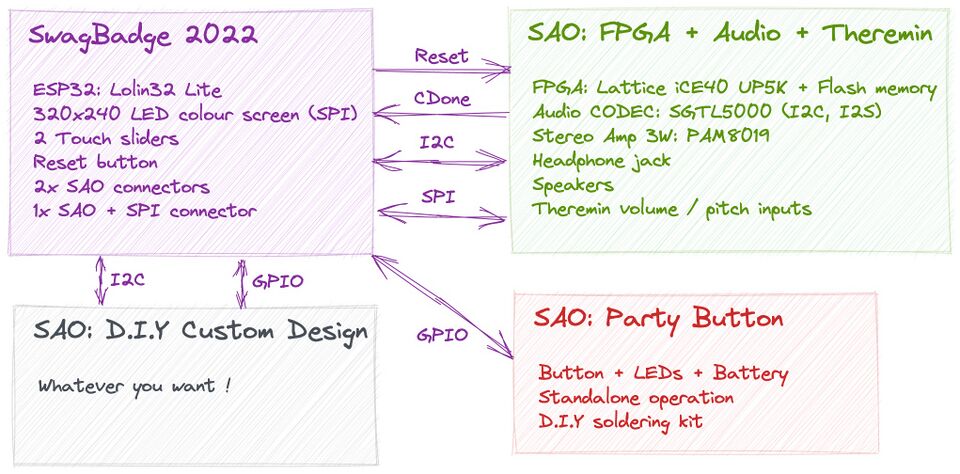 Overview
The OHMC2022 aims are to (1) build upon last year's efforts, (2) focus on Simple Add Ons (SAO), (3) deliver our first OHMC FPGA project and (4) align with LCA2022's theme of community engagement.
OHMC2021 was our first time on-line and opening up our development efforts prior to the day of the mini-conference. We aim to do better again this year, in part helped by building upon the 300 SwagBadge 2021 already out there. Also, by reaching out to HackerSpaces / MakerSpaces and individuals who'd like to be more closely involved in the process, especially around designing and building custom D.I.Y SAO hardware and firmware.
Building upon OHMC 2021
We have some unfinished business with OHMC 2021 ... we didn't get to seriously build or help anyone else to design and build any Simple Add Ons (SAOs).
Additional images